Posts Tagged 'Lakewood BlueClaws'
The Philadelphia Phillies Single-A affiliate, the Lakewood BlueClaws, recently introduced a new mascot race at their New Jersey stadium — The Pork Roll vs. The Egg vs. The Cheese.
I know, sounds fucking delicious, right?
Here's footage of one of the races — but in reality, it doesn't really matter who wins and who loses. As long as they all come together on a fresh kaiser roll for my consumption afterward.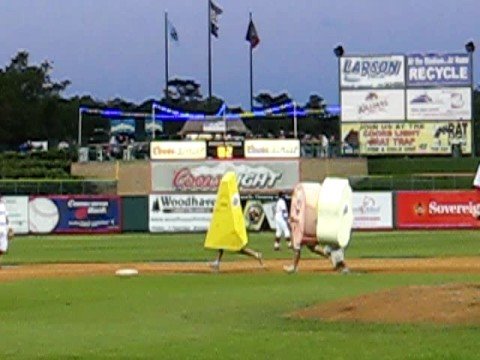 God bless John Taylor.
(via Ben's Biz Blog)